Welcome to The Rock! We are one of the most popular venues for adult entertainment in Western Canada! Bring 1 to 300 of your friends along to party with our own DJ-Jeff! Tempt your taste buds with daily food and drink specials, play pool, or enjoy your favorite game on the big screens! Live adult entertainment featured 12:00 pm to 12:00 am Monday to Saturday!
We are open:
Monday to Thursday 9:00 am to 1:00 am.
Friday & Saturday 9:00 am to 2:00 am.
Come in Sunday from noon to 8:00 pm and get down with your friends and watch your favorite sports events on any of the six high definition T.V. screens.

If you're looking for a great casino atmosphere there are seventeen Video Lotto Terminals conveniently located by the main bar and snack on any one of our Gondola Pizza specials.

For a day of fun and games you have to visit The Rock.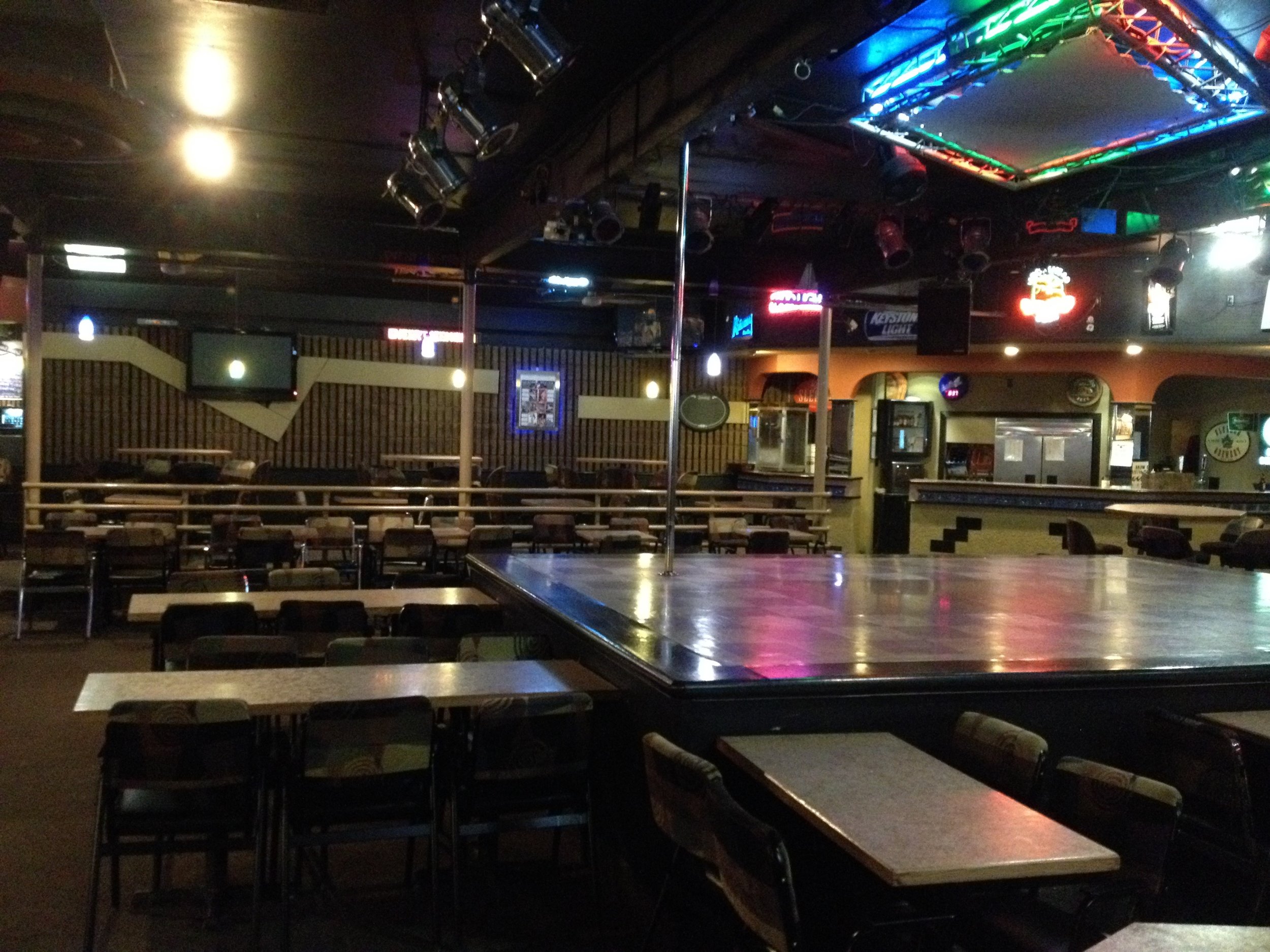 On stage this week:
Sky Daniels
Raven
Savannah
Monday
Cheeseburger & Fries....$8.99
Our own 1/3 pound burger patty, cheese, fresh lettuce,
red onion, tomato, pickles and mayo on a fresh Kaiser
Thursday
Pound of cracked ribs....$4.99
Dry pork ribs tossed in coarse salt & cracked pepper
with your choice of dipping sauce
Tuesday
Bacon Cheddar wrap & fries....$8.99
Bacon & cheddar cheese wrapped in a warm tortilla with tomatoes, red onions, lettuce and smothered in ranch dressing
Friday
chicken fingers & fries....8.99
4 breaded white meat chicken filets, served with our own honey-dill dipping sauce
Wednesday
Pizza by the slice....$2.50
Manitoba's own Gondola Pizza, Chef's choice, served fresh all day!
Saturday
chicken wings & fries....$8.99
6 chicken wings served with your choice of
dipping sauce